It's been a nightmare for so many years that you couldn't use Bitcoins to Buy items through online shopping. and now it has become possible to use Bitcoins on Top Online Websites like Amazon.com
Yess… Crypto startup called Moon Technologies has come with an Extention to use with Chrome, Safari and Brave browser. Just by adding the extention and linking it with Coinbase will easily get you through to buy stuffs in just a few clicks. Its Fast, Reliable and Safe.
Coinbase is one of the popular crypto Exchange and Wallet for soo long. You could Buy, Sell and Store Bitcoins, Ether, Litecoin and XRP here.
You need a coinbase account to simply connect your coinbase and start purchasing. In real time, it shows you how much you are paying interms of Bitcoins for the item you are loking for. It uses the Lightning Network, which is the Layer2 payment solution for Bitcoin to transfer funds in real time with very low fees. I have shown step by step guide to Start your long waited digital assets to use in Real world.
What You Need to get Started ?
1. Coinbase Account – Don't worry. Easy to Set Up.
2. Amazon account.
3. Chrome, Safari or Brave Browser.
4. And Some Bitcoins !! – You can Buy Bitcoins using Credit Card here.
 NOTE – If you are in US or Europe, you can straight away buy in coinbase using credit cards. But Coinbase is not supported in many countries. So the best way to buy is to Purchase Bitcoins through CEX from below link and transfer them to Coinbase.   https://cex.io/r/0/up108774279/0/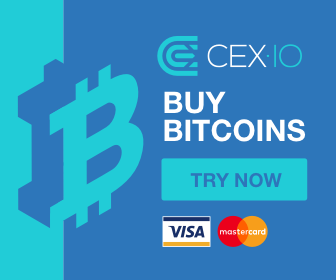 Let's See How to Setup and Go.
Step 1… Search for Moon plugin and Install.
Step 2… Click the Extention and start Signup
Step 3… Connect Coinbase Account
Step 4…  Signup With Coinbase.
If you dont have an account, Click here to register with Coinbase.
It will Automatically Create an API Key for your Moon Plugin. If it doesn't, don't worry. When you go to buy items from amazon, it will ask you to create a API key. I'll Show you how…
Step 5… All setup and Ready to go.
Step 6… Now you Can Buy Things From Amazon. 
Go to amazon.com and find an item to buy.
There will be a Button showing " Pay with Moon" bellow the price. If you click it, a Moon Popup will come like the below image.
And on the side, it shows how much you need to pay for that item interms of Bitcoin.
Step 7… Creating API key if You forgot to create one before.
Yess !! As i told before, if you created a coinbase account but forgot to create api key it shows like " No Wallets Available ". 
So click "Connect One Now" to create one.